While being heads down in a cookbook is always a good time for us, we're interested in some other food for thought, or perhaps more to the point, thoughts on food. The following tomes are keeping our interest at the moment about the importance of where our food comes from and how we can make changes with our voices, choices, and purchases. Dig in!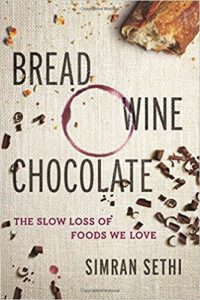 Almost everything we eat comes from just 30 species. Our food system is being overrun by monocrops grown on tremendous scale. In this practice, a look at what we are losing, from biodiversity to grow crops that resist disease and drought to our favorite foods and flavors that are unique and worth preserving. Sethi Simran travels to several farms and producers for chocolate, coffee, and other crops that promote the unique benefits of diversity we are at risk of  losing forever.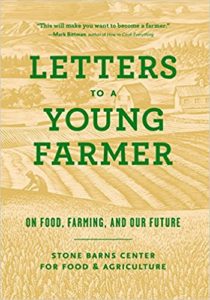 A collection from three dozen writers who come from careers in agriculture, cooking, politics, and more, all related in some way to farming.  Advice, encouragement, wisdom, thanks, and profound kindness and hope make up this short but beautiful compilation for those who till and sow, who work, feed, and care. In it is hope for all of us of a future lush in nature's bounty through respect and gratefulness for all that we have inherited, must care for, and pass on.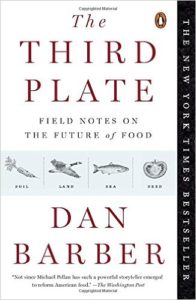 Chef Dan Barber argues that while "farm to table" has taken off as an idea, it is not happening in practice nor solving some of our largest food problems. Barber presents a discussion about a different approach to food, not of shunning foods, but exploring all of the flavors we have left behind in fast food and convenience food consumption. The book is not just theoretical or storytelling, but rather the thoughtful reflection of someone who practices and tests the respect for food and ingredients on a daily basis as chef at Blue Hill Farm outside of New York City.