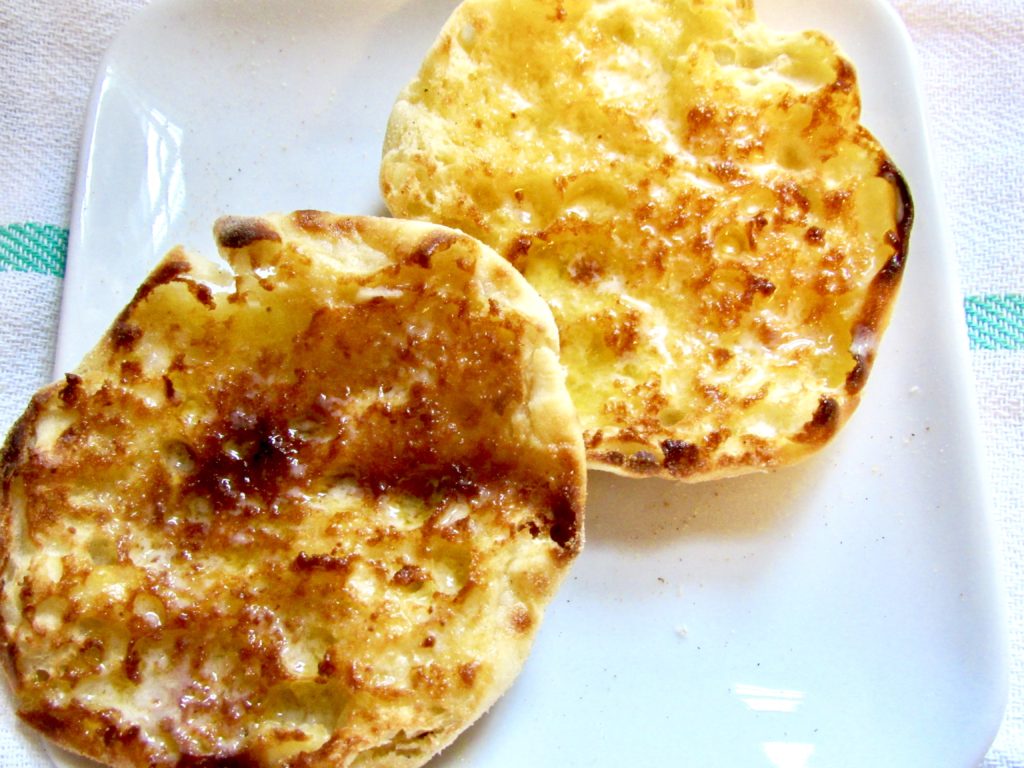 What is it about English Muffins? They are so simple, yet they do not fit well into baked categories. They're not really bread, though used for sandwiches. They are certainly not a scone or true muffin, though there's nothing I like better with tea. I don't believe they are even English. Perhaps it's a New England thing, but we grew up eating English Muffins a lot. We often made them into pizzas, they held up well to tuna salad for sandwiches, and where would the mighty EGGY SANDWICH that started so many adventurous days have been without the English Muffin?
However, some time ago I picked up a package in the grocery store and looked at the label. Based on the long list of ingredients that do not belong in bread, or our bodies,  English Muffins were no longer an option.  Then I remembered making them a few times when I was around 11. Even their dough was strange, the process of cooking (not baking) them was unlike anything I'd seen before, but the result was simple, satisfying and thankfully  – for an 11 year old and today – forgiving.
So, I scoured around for some recipes remembering bits of my earlier experience and came across a few that disappointed and were made like traditional bread to produce heavy puck-like discs. Others called for overnight rises, which I'm sure produce a lovely matured yeast flavor, but a 48 hour project was not what I remembered or had in mind as a fun time. Finally I came across the old standby, and modified a recipe a bit from King Arthur Flour.  
In 10 minutes of prep, 1-2 hours of rise time and 15-30 minutes of stovetop muffin-making, you could have warm, crannied and nookified "English" Muffins.  
This recipe is perfect for impromptu sandwiches, excellent to have waiting for breakfast or brunch sandwiches, or Eggs Benedict and just lovely toasted, slathered with Irish butter and rhubarb jam for tea time. When you take a look at the result, rather simply accomplished and without a questionable ingredient in sight, they are pretty hard to turn down. English Muffins are worth the little effort, make your own!  
English Muffins
1  3/4 cups lukewarm water
3 tablespoons room temperature butter
1  1/2 teaspoons salt
2 tablespoons sugar
1 large egg
4  1/2 cups flour*
1 packet / 2  1/4 teaspoons dry active yeast
Making Dough
Add water, butter, salt, sugar, and egg to the bowl of a mixer, fitted with a paddle attachment. (This can be done by hand but requires 5 minutes of heavy stirring / kneading of a soft, stringy dough. In other words, use the mixer!)
Mix ingredients to combine and incorporate egg.
Add flour, mixing on low to incorporate, scraping down sides of bowl.
Increase to medium and mix for 5 minutes or until dough is smooth, satiny and dough pulls away from sides of bowl
The dough will be far softer than a traditional bread dough.
Scrape down sides and push dough together into rough ball in mixing bowl. There is no need to turn out or oil the bowl or dough.
Place a damp cloth over top of bowl and Let rise until doubled (1-2 hours).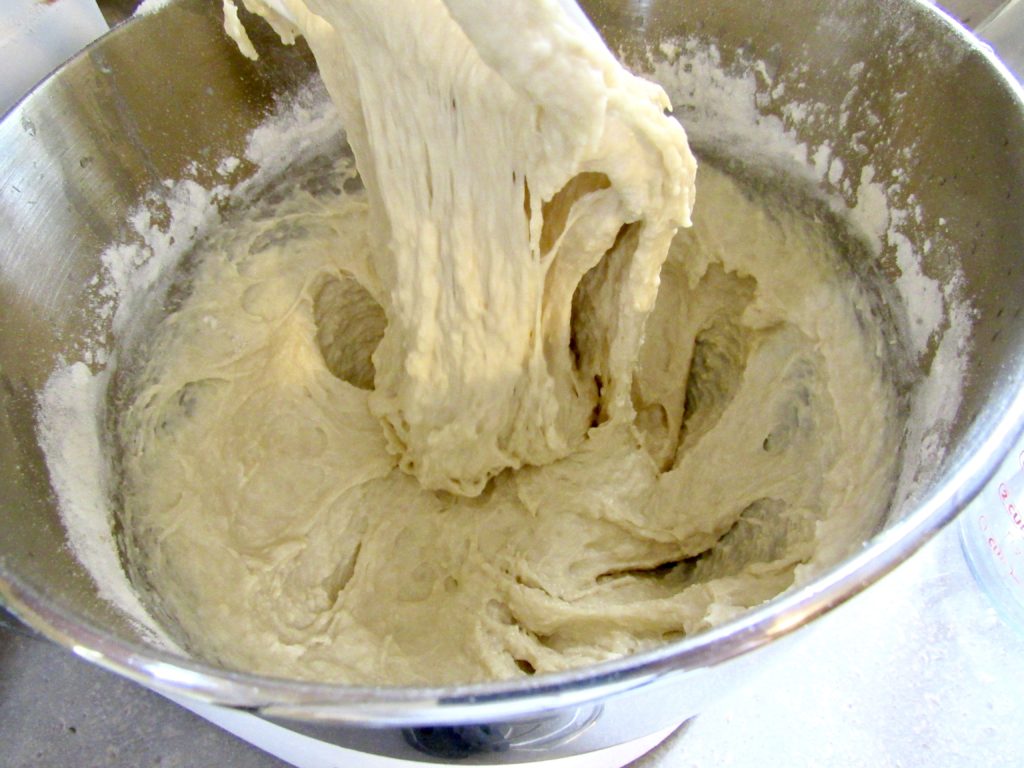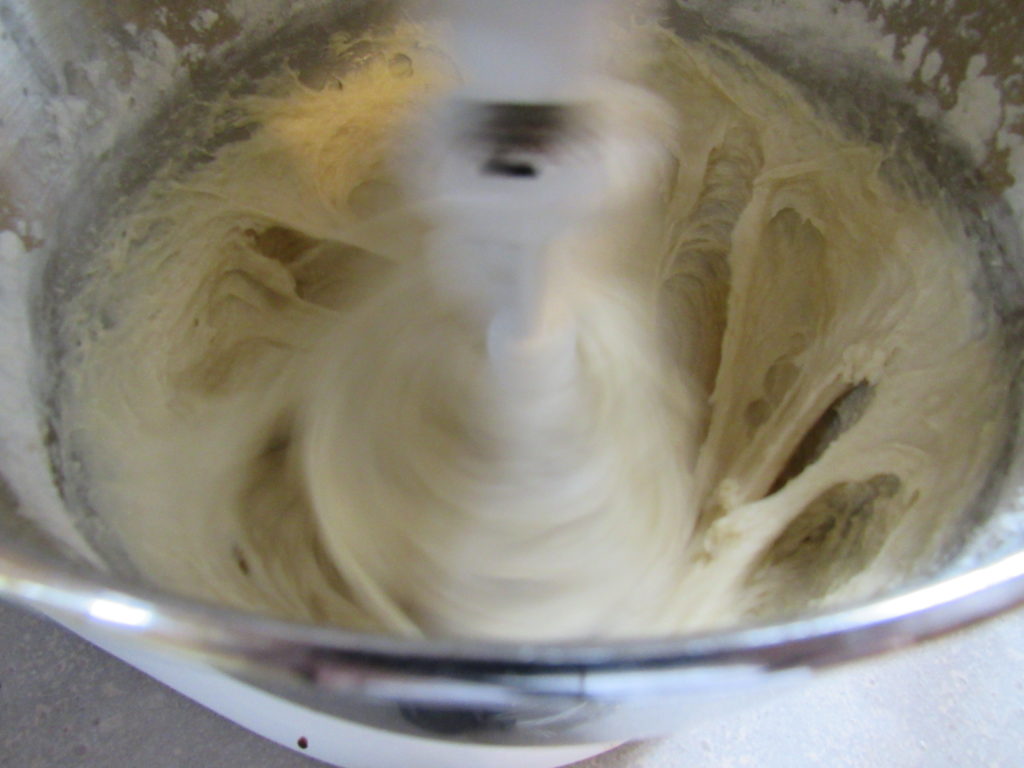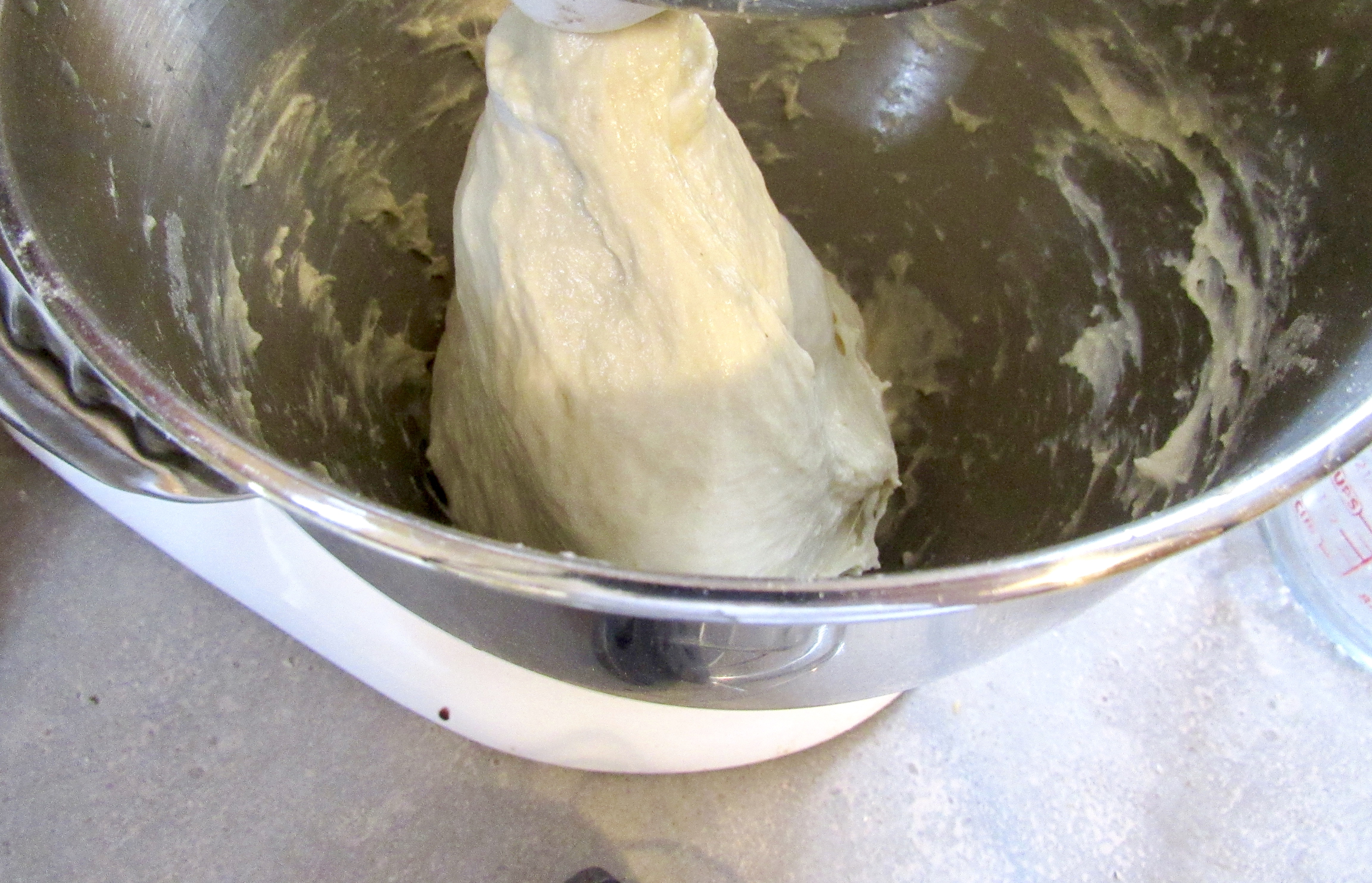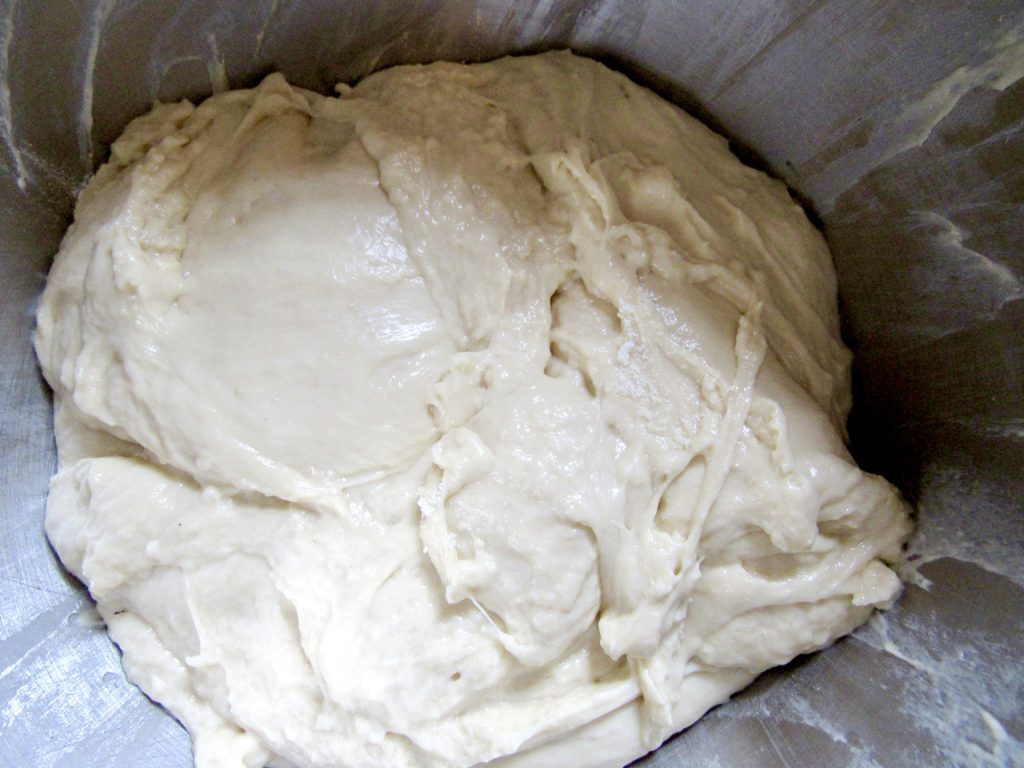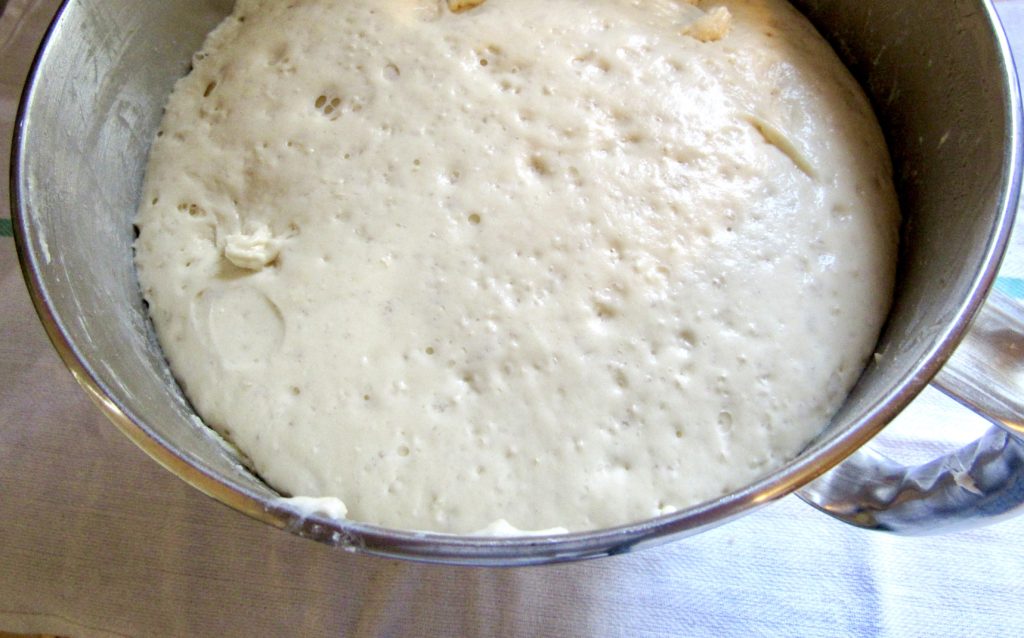 Making Muffins
Sprinkle semolina, farina (cream of wheat) or cornmeal over a large cookie sheet or tray where you will store muffins until cooked.
Divide the dough into 16 pieces.
This is a wet, sticky dough, however VERY forgiving.
Form pieces into balls, using a bit of additional flour on your hands for each.
Then place on semolina on cookie sheet, press down to form circles.
Let rest about 15 minutes.




Cooking Muffins
Using griddles, cast iron pans, or ceramic or stainless steel pans, again sprinkle pan to lightly coat with semolina, farina (cream of wheat) or cornmeal. This process creates little ball bearings that allow the muffins to toast for the time allowed without burning or sticking.
Place muffins on griddles or pans. If working in batches, leave uncooked muffins on the cookie sheet until ready for them.
Cook on medium-low for 7 minutes per side checking crust.  You'll see the familiar coloring and should feel the tougher density. At this point, test one of the muffins by splitting open, checking the interior for doneness. Or, test the interior with an instant read thermometer. It should read 200͑ degrees when done.  If the muffins are not done but browning too quickly, you may place them at this point in a 350 degree oven for about 10 minutes to finish.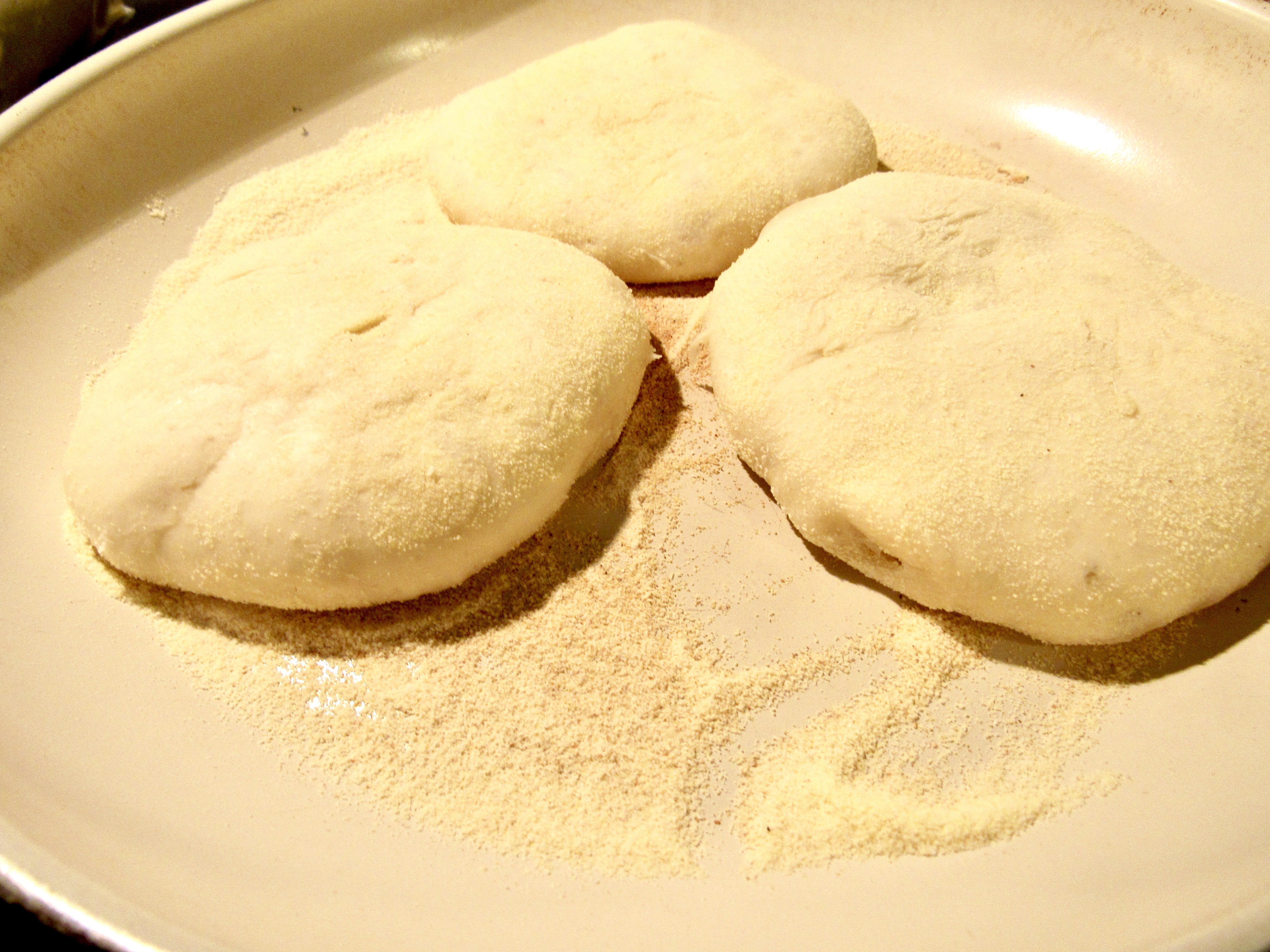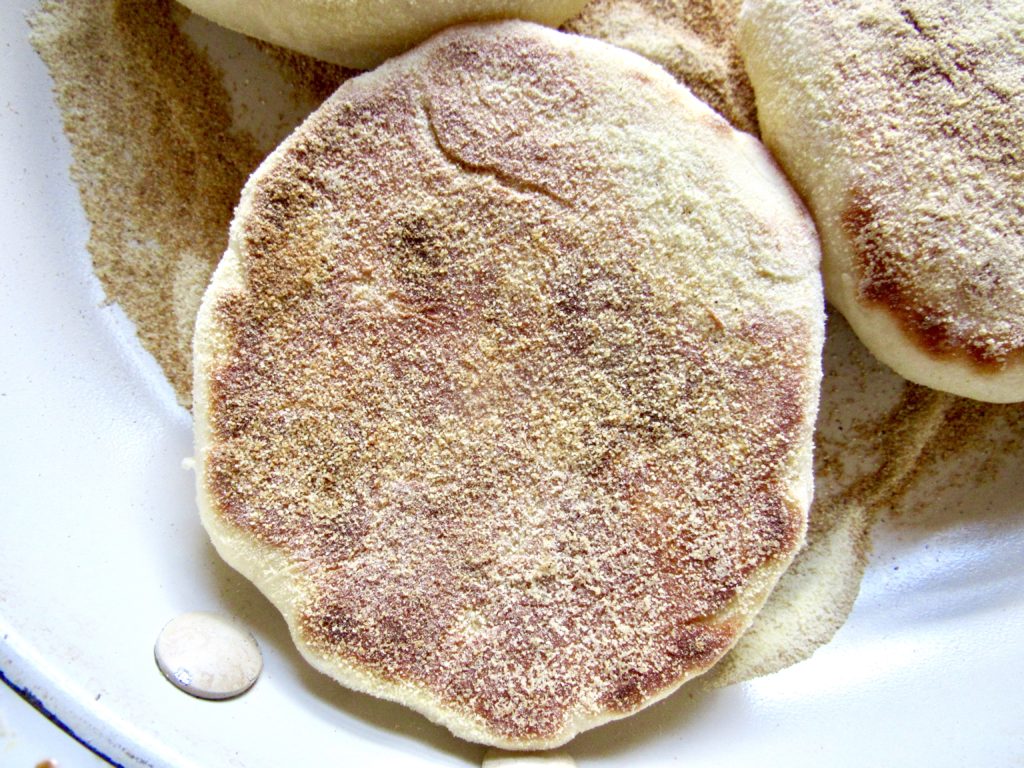 *Unless otherwise noted,  Garden, Farm and Table recipes always use organic, unbleached, white all-purpose flour when calling for flour. Typically we use King Arthur or Bob's Red Mill brands.