Shrubs for Your Winter Garden
Summer and fall planting seasons are the perfect time to think ahead to your winter garden. While your first concern may be selecting and adding plants based on their foliage and bloom in the summer months, consider what may also provide year round interest to your garden in color or plant structure.
When planning new herbs, perennials, new shrubs or bushes, or even trees, it's easy to think about them in perfect bloom. But as you think about that bare spot in the yard, think about what could provide winter interest as the foliage and blooms fade.
Below are some of the most interesting shrubs in the 4+ planting zones where most plants are dormant during winter months and many covered in snow.
Berries
Winterberry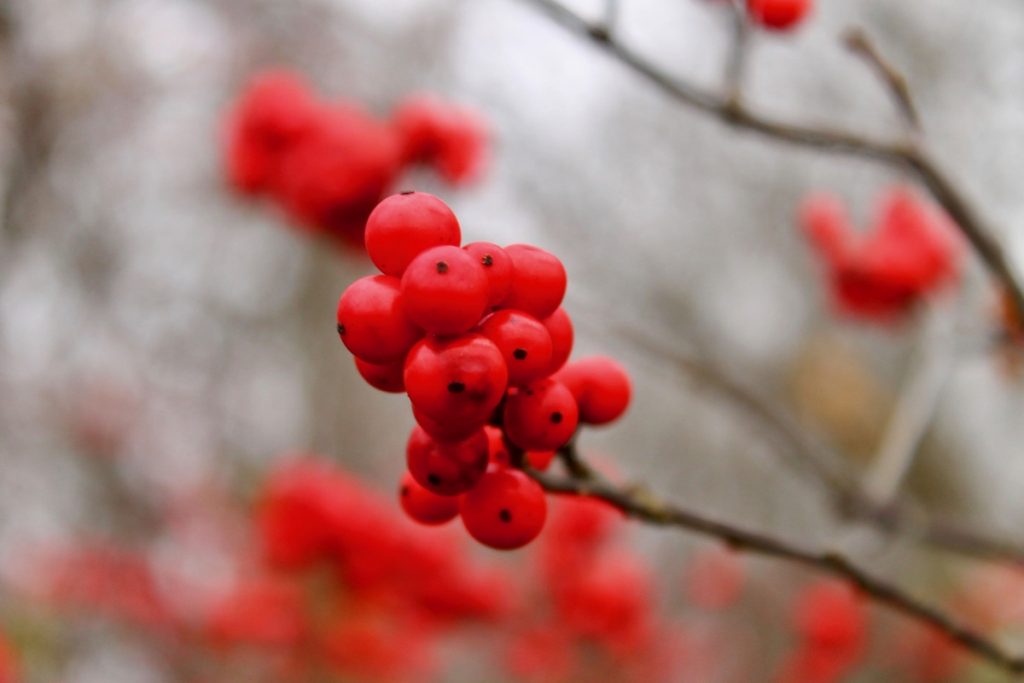 Image credit: Flickr
Winterberry is a deciduous vs. evergreen holly. It is native to North America and it's bright berries will be seen from across the yard by you and grateful birds.
Firethorn
Image credit: Flickr
Firethorn sounds like a dangerous plant from mythology; however the bright orange red berries form in clusters that light up the darkest area of the winter garden. During the summer the bright green leaves create a beautiful backdrop. It can grow up to 20′ or be trained into an espaliered habit against a wall or a garage to see year round interest in your highest traffic paths. There are neither thorns nor fire involved!
Inkberry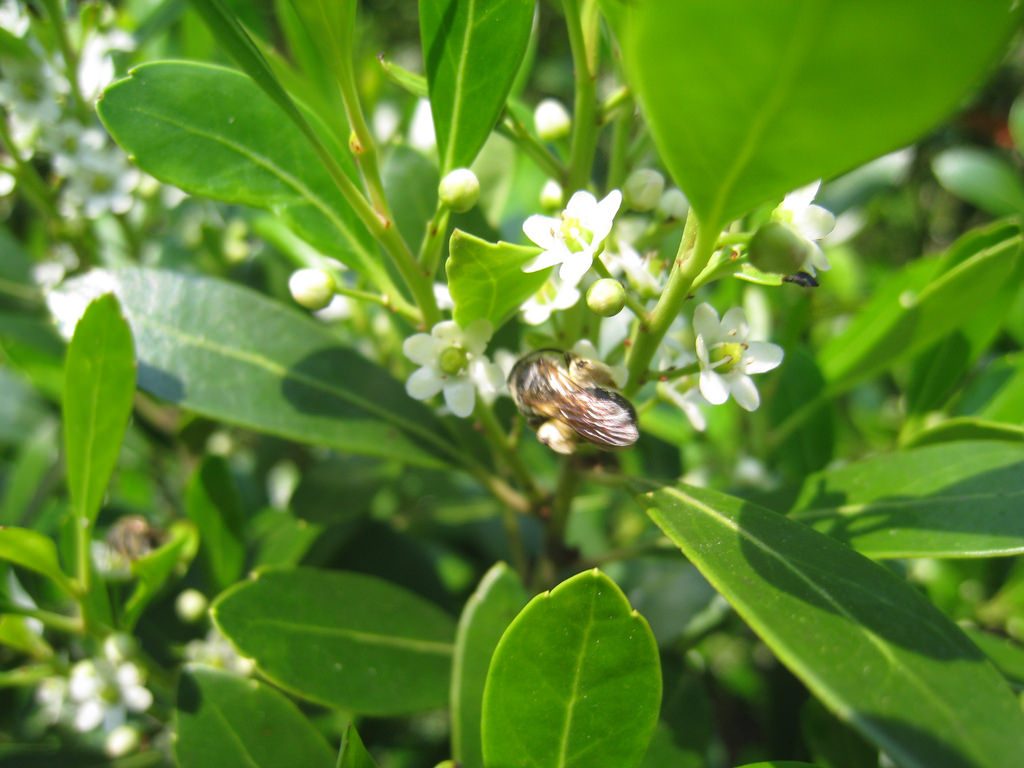 Image credit: Flickr
The world of holly offers another option with a black berry in the inkberry. It is an evergreen that offers superior winter hardiness in cold zones with rounded versus sharp leaves.
Beautyberry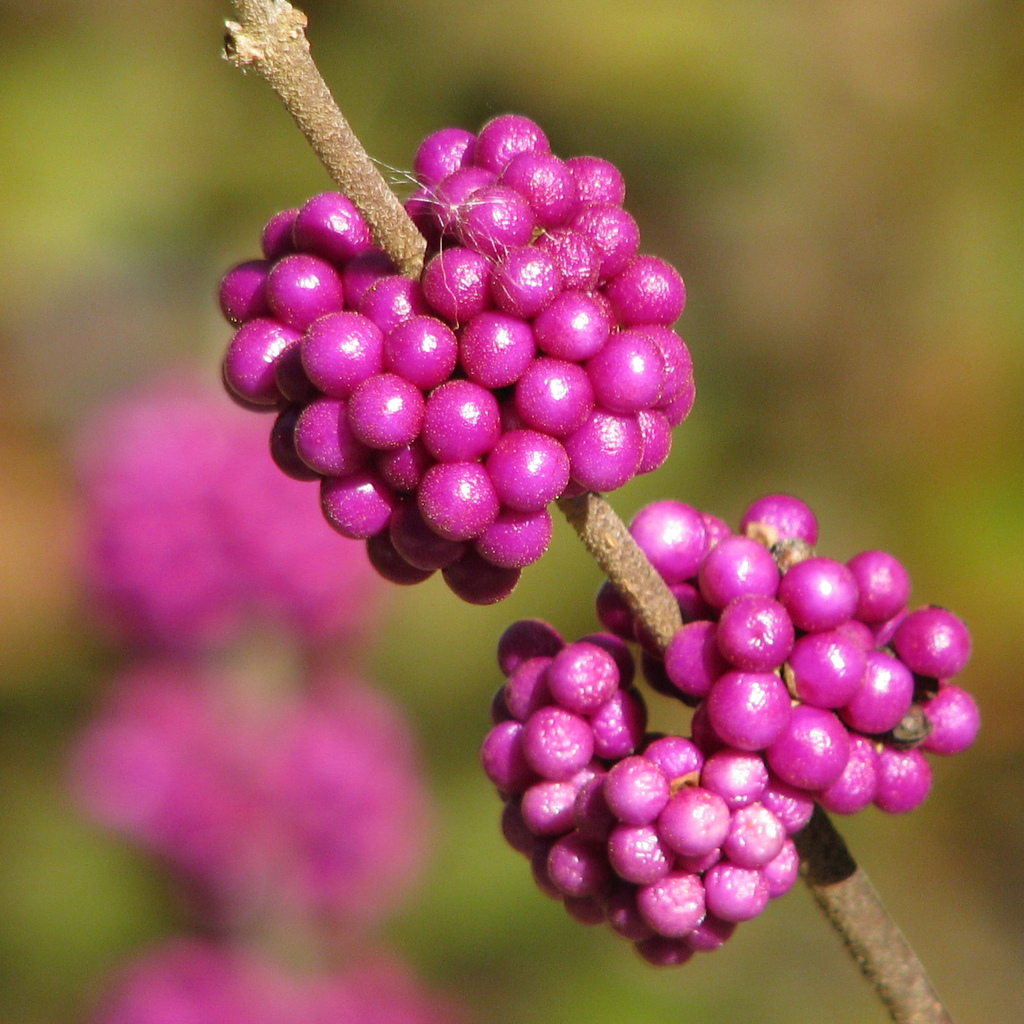 Image credit: Flickr
A name that's hard to resist, the deciduous Callicarpa shrub produces vivid purple berries, often called purple pearls based on their cluster habit. The family contains plants that do well in most zones, but check for your growing zone as some are better at 7+ range while others go as low as 5+.
Branches
Dogwood Bushes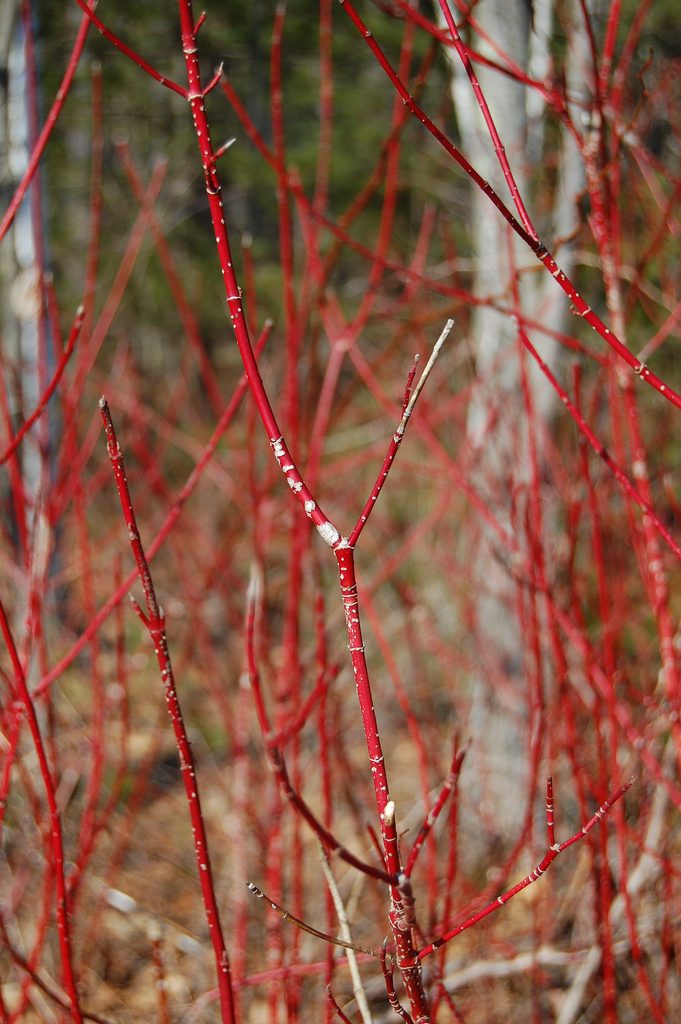 Image credit: Flickr
While dogwood trees provide beautiful spring flowers, the dogwood shrub family provides several options for bright winter branch color ranging from gold and yellow to orange to deep red. These thin upward branches stand out beautifully against snow creating a winter show that's you'll appreciate when nothing is in bloom.
Henry Lauder's Walking Stick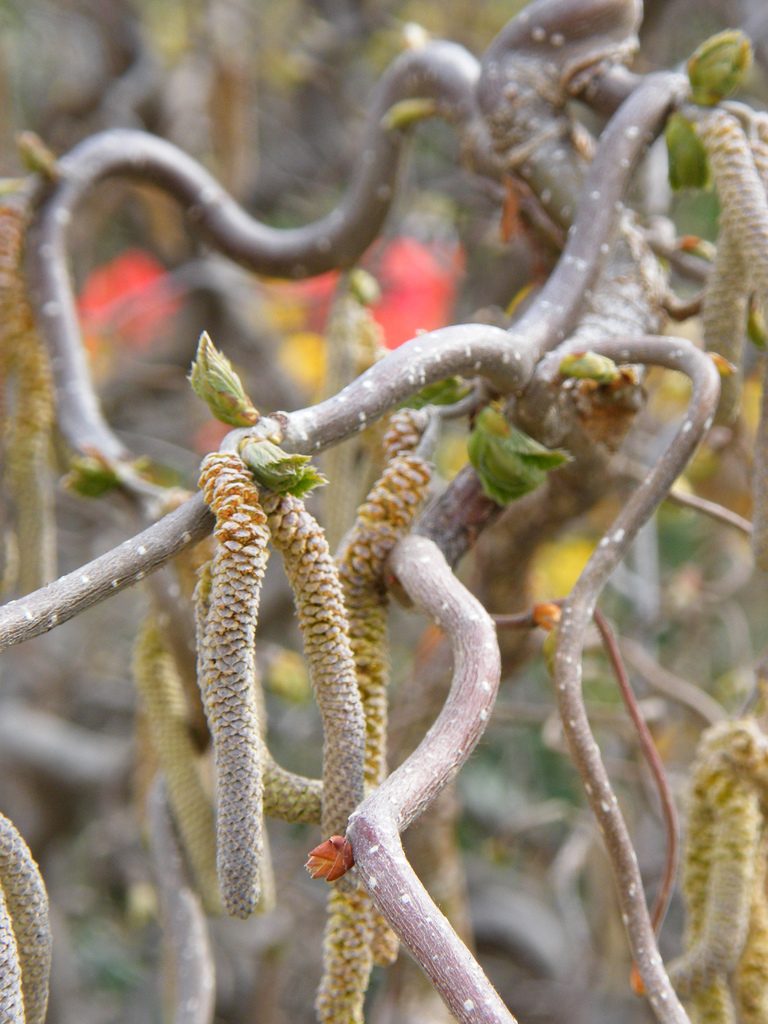 Image Credit–Flickr
The beauty of this shrub is the curling branches that twist and turn and are most visible in the winter when the leaves are shed. In late winter, you'll see small, 3-5 inch yellow catkins appear as a clear signal spring is on the way.